Kalanchoë Beharensis
Since 2016, Joy Plant has grown the most beautiful top quality green plants.
FloraXchange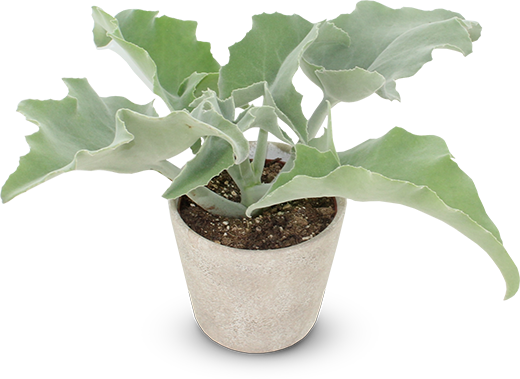 General information
This light green beauty with a greyish haze has pointed leaves. The leaf is thick and felt-like with serrated edges. At the bottom, the blade is domed, making it look like elephant ears; hence the nickname 'Elephant Ear'.

The leaves can reach 30 centimeters long and 10 centimeters wide. The plant has various defense mechanisms and is particularly strong. The tissue of the plant regulates the moisture balance in dry periods.

The Kalanchoe Beharensis originates from Tanzania. Where the mother plants of the Kalanchoe Tomentosa are grown.

This plant is grown from the cuttings of the mother plant.

Pot sizes

The Kalanchoë Beharensis is available in the following pot sizes:
Pot size
The varieties are available in the following pot sizes:
Care Kalanchoë Beharensis
Get the best out of the plant. Do not give the Kalanchoë Beharensis too much water. Put the Kalanchoë Beharensis in a place where the sun can get through. During the summer months this plant will also be fine outdoors. Outdoors, the plant grows very firm and strong leaves.
Not much

1 year

Strong air purifying
Partial shade

Non-toxic

Not edible
Joy Plant, innovative through renewal